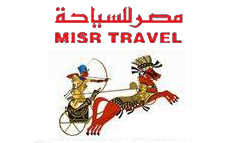 Misr Travel-Gateway to Egypt
Dear gentleman / ladies and gentlemen
We are delighted to introduce you to the "Misr Travel" Tour.We are a leading travel wholesaler and destination management company specialized in Egypt.We are also a valuable partner in the US, Europe, The Far East, And Southeast
Asia.Cooperating Closely As A Global Supplier Of The Above Global Brands Is Our High-Quality Product, Competitive Price, And Testimony Of Perfect Service.We Wish You A Wish To Write Everyone 'S Intention To Cooperate with a solid As A Supplier Organization You Wish.Please Look At Our Organization Profile And Introduce Our Products And Services To Your Respected Organization. Each Egypt tour is designed to introduce the best places offered by Egypt, experience the rich cultures of Egypt, and explore world heritage.
Gateway to Egypt-Missl Travel
ladies and gentlemen
We are very honored to introduce our "Mistle Travel" tour.
We are a leading company specializing in Egypt among wholesalers. We also have valuable partnerships with the US, Europe, Far East, and Southeast Asia to ensure high quality products, competitive prices and perfect service, and work closely as a global supplier of the above global brands. We have established a system.
We want to be said to be a reliable company as a supplier you want, so please visit our overview and the page that introduces our products and services.
Each tour is designed to help you experience the rich culture of Egypt and explore the World Heritage while introducing the best places that Egypt offers.